Two other vehicles showed up of considerable interest.
1.. Another of my first cousins married a gal who is very energetic and creative. She found a tired old First Series 1955 Chevrolet pickup. She didn't go for a 100 point vehicle. She went for one that she could use and enjoy around their farm. It has a floor shift manual with a later model Chevrolet six-cylinder. She had it painted in dull coat to semi-gloss with "primer" accents added, which is a current fad. We like patina. Kudos for a great job.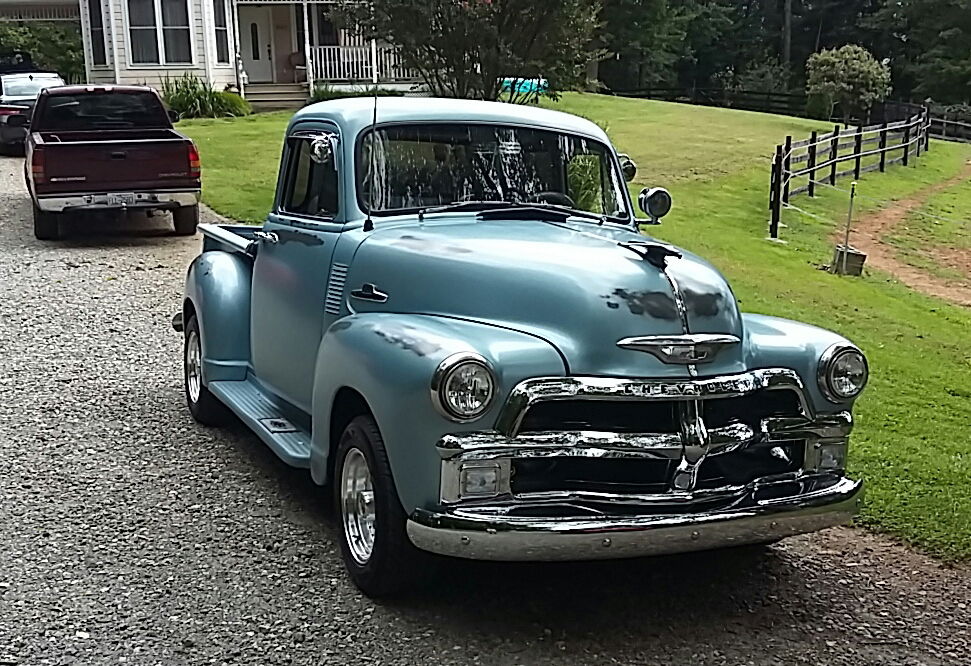 2..A first cousin, once removed, married a lady who is into cars much more than he is. She bought a 2018 Kia Stinger rear-wheel drive car that competes with the likes of Audis and BMWs, no kidding. This is not the all-out GT version but is a definite sleeper.
The gals in this family are outrunning the guys!