I spent way too much time on this researching years for these vehicles.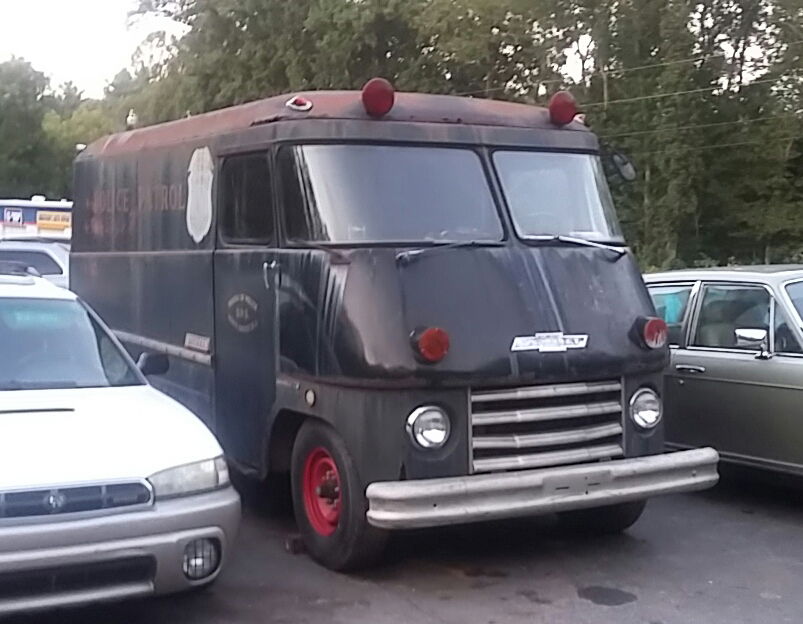 Item One...1966 Chevrolet P-20 Step Van. It could easily be a few years older and newer. If this Police Patrol could talk it would have some stories to tell although Picatinny Arsenal, NJ, would not be a location in which you would misbehave. I searched and searched to figure out the year and model number. Once I found the P-20 designation I remembered that in my office space I had a brochure for Chevy vans somewhere. I found it! If this truck still had its original hubcaps, I could tell you the year within a couple of years. If you ever rode in the back of this van, let me know. This one was spotted at a nearby repair garage and body shop. It looks solid with no rust/deterioration other than a rust patina on the roof. PS. I have posted the brochure for this truck on the website.
---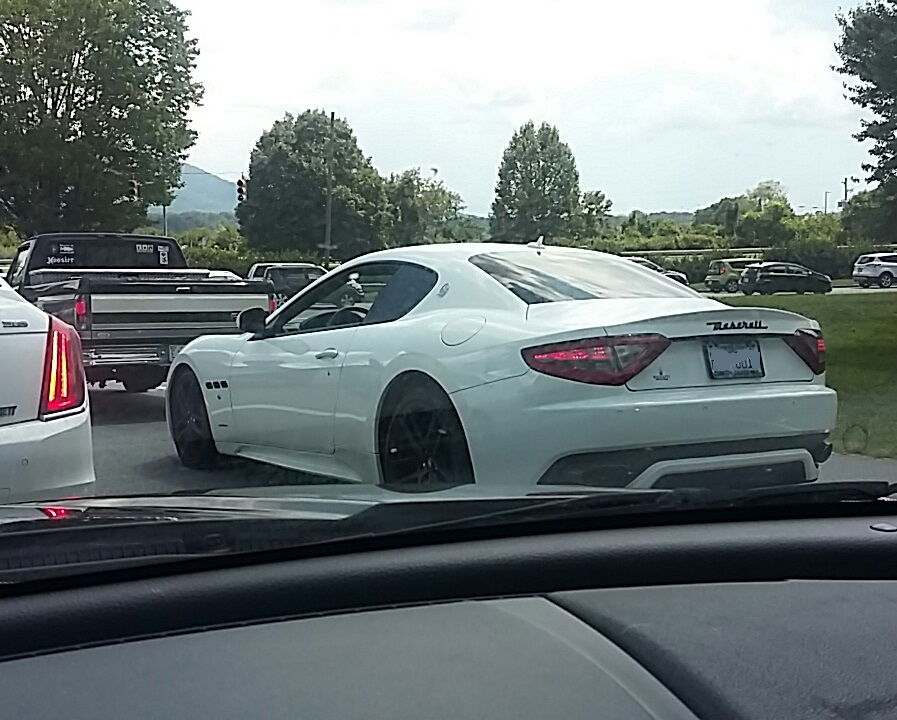 Item Two...My phone (camera) was at my side when I spotted this Maserati while a traffic light was holding us. I had to spend an inordinate amount of time determining the year and model. I am really close if not fully accurate here. It is a 2014 Maserati GranTurismo Sprint. I see a few of these around here even though the nearest dealer is about two hours, thirty minutes away. Well, maybe a Maserati can do it in two hours with a Ferrari produced engine.
---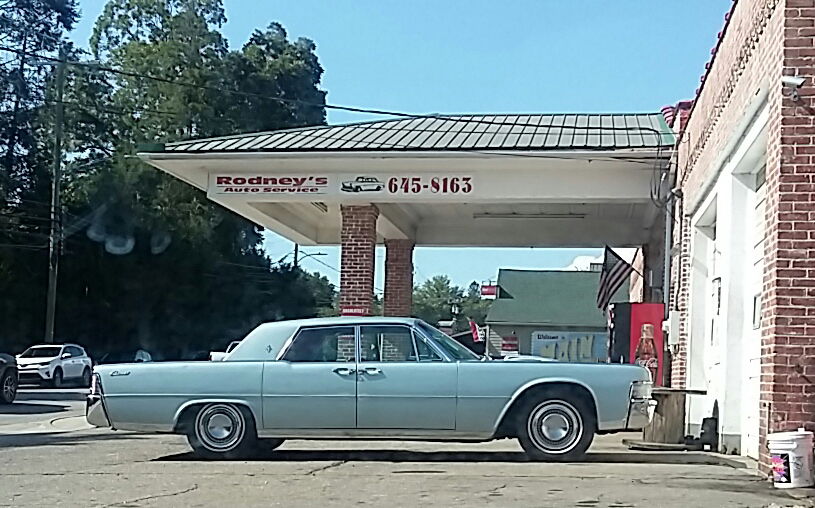 Item Three...I'm guessing on this Lincoln Continental with a "one-year-off" leeway. It is a 1964 or 65. If I could see the grill, I could tell you which. It is parked on Main Street at an automotive repair garage. That building was built in the teens or twentiess and has always been automotive-ly active. It was a Gulf service station in my early driving days. I may have bought gas there. Maybe. My dad's business partner had an Art Deco Shell station/country store a couple of miles away and I was a loyal customer to the brand at that time. I paid 31.9 cents per gallon for premium Super Shell.