Stock# 54LLA... 1954 Lloyd LT 500 Station Wagon and Van Sales Folder/ approximately 8x11"/ 6-panel fold/ rubber stamped dealer name on back/ printed distributor name on back--Stockholm (Sweden)/ printed material is Swedish/ very nice condition and graphics...$8.95...with handling, shipping included for 48 US STATES. Insurance is $3.25 extra...if desired.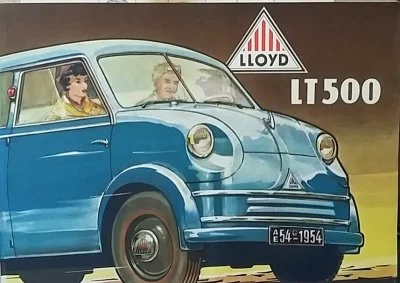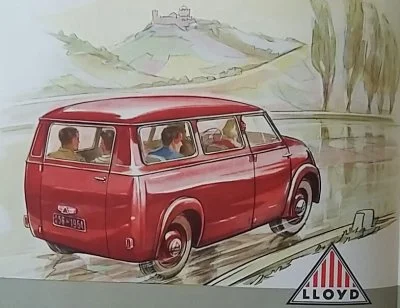 SWEETEST DRIVING CAR ON THE ROAD...PERFECT BALANCE
For Sale: I have a beautiful 2006 Mazda RX8 rotary engine suicide-rear-doors sports coupe with 6-speed automatic transmission. This car has just turned 52,000 miles. I bought it from the original owner and it has tires with 3000 miles on them--Pirelli Cinturato P7's costing $700 with new pressure sensors included. As far as I know everything works on this car as when new.
I traded this car in on a 2013 Fiat 500 Abarth cabrio. The dealer that took this car in trade has already sold it!

TRANSITIONING TO SLOWER PACE
Clarence Young Autohobby is in a process of downsizing. On September 18th and 19th four-hundred items from this website were sold at auction. The sale was successful. Thanks to all who participated.
I will be downsizing my personal collection likely in 2021.
The warehouse still has many items in it. There are several thousand pieces of literature and automobilia not yet cataloged.
In my blood is the enthusiasm for cars and anything about them. As the downsizing continues, I will continue to be in the hobby. I will begin a blog here soon about automotive promotional cars and ephemera.
Check this site out to see how it evolves. It will take a while to make the transition.
Check in every couple of weeks to see what is happening here.
~Clarence Young
................................................WHAT'S GOING ON............................
The first promo I ever received was in 1952 before I began first grade. Little did I know that it would become a life-long passion. In 1957 I purchased a case of 1957 Ford station wagons--one to keep and the rest to retail at my parents' gift shop. In 1986 I began this promo business as a vendor at shows. In 1996 I began the process of setting up a website for retailing promos. In 2020 I am ending the online retail aspect of this business.
I am 74 and my health is good. I want more time to spend with grandkids. I still roller skate, dance, and suspect I can still learn to ride my unicycle (no juggling). It will be fun teaching my grandkids to do these things and I want them to remember Papaw.
Many thanks to the bunches of people with whom I have traded for the past many decades.
The photo shown was taken at Mardis Gras 2020 Asheville, NC--getting it down!
~Clarence Young