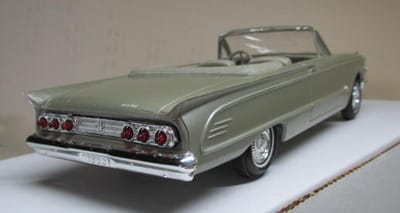 Clarence Young Autohobby (CYA) is moving to a new domain Autohobbyheritage.com .
The new address will be much more tablet and phone friendly.
Auto dealer promotional scale models are the primary emphasis here.
Promotional auto sales catalogs, showroom visuals,obsolete model car kits and toy cars are also here.
One-of-a-kind items are a specialty. Current and common items are left for the mass marketers.
CYA/AH sleuths out neat old automobilia and then offers it to you.
Several thousand items are in stock and all of them have genuine OBSOLETE HERITAGE. Most of these items are still on the old website www.carhobby.com. Little by little they will come to the new address here www.autohobbyheritage.com.

Clarence's Car Journal and the Autohobby Museum are on the old website and have not been updated since 2014. The material there retains its own heritage.
There's lots of entertainment here for Internet Surfers if you like automobilia/car things from the past. Most of it at this time is at the old website. All of it will eventually be on here.
I look forward to helping you personally in whatever way I can. ~Clarence Young